LEGO Hidden Side 70419 Wrecked Shrimp Boat review 
LEGO Buy at
Buy at
Buy at
Buy at
Hidden Side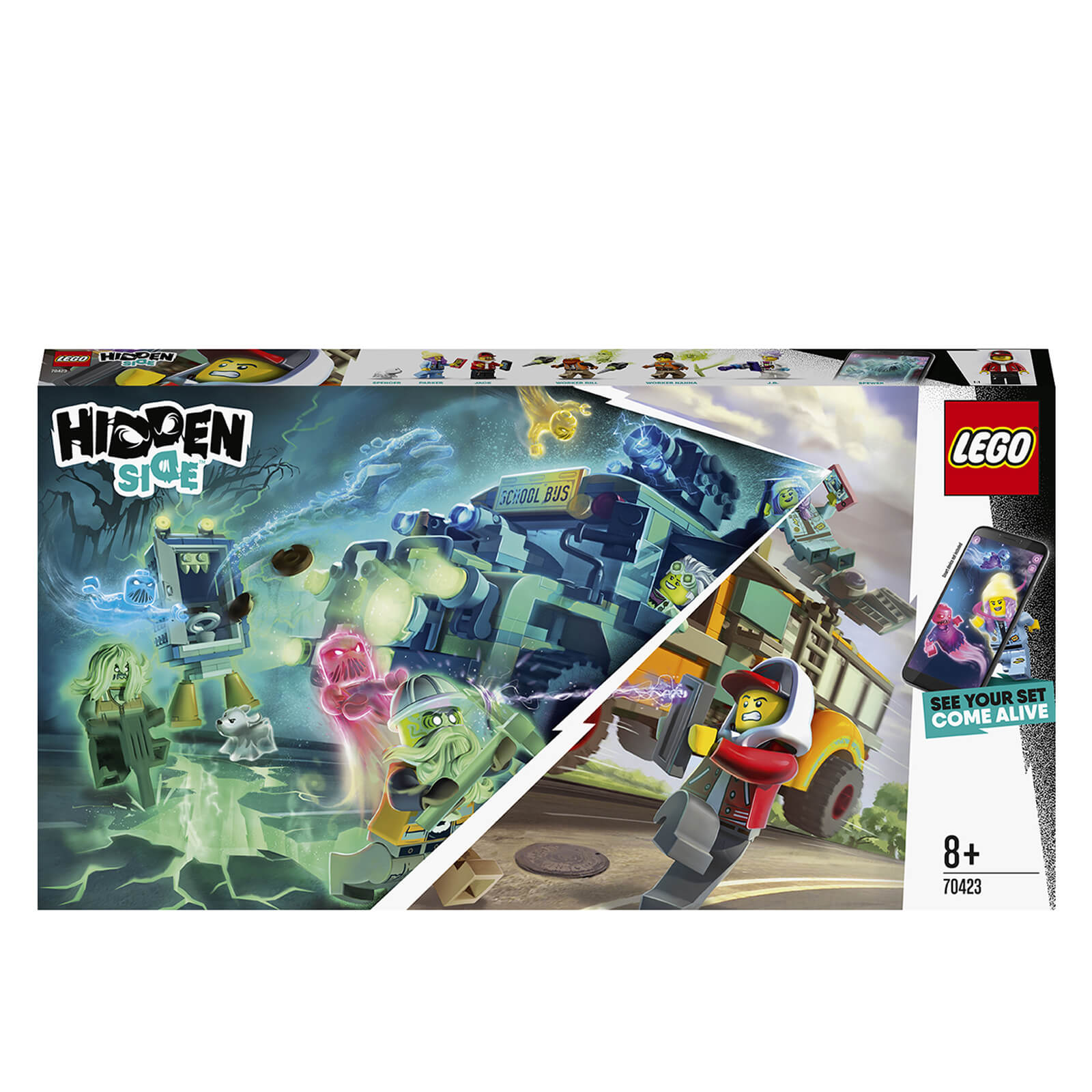 $54.99 at
BUY NOW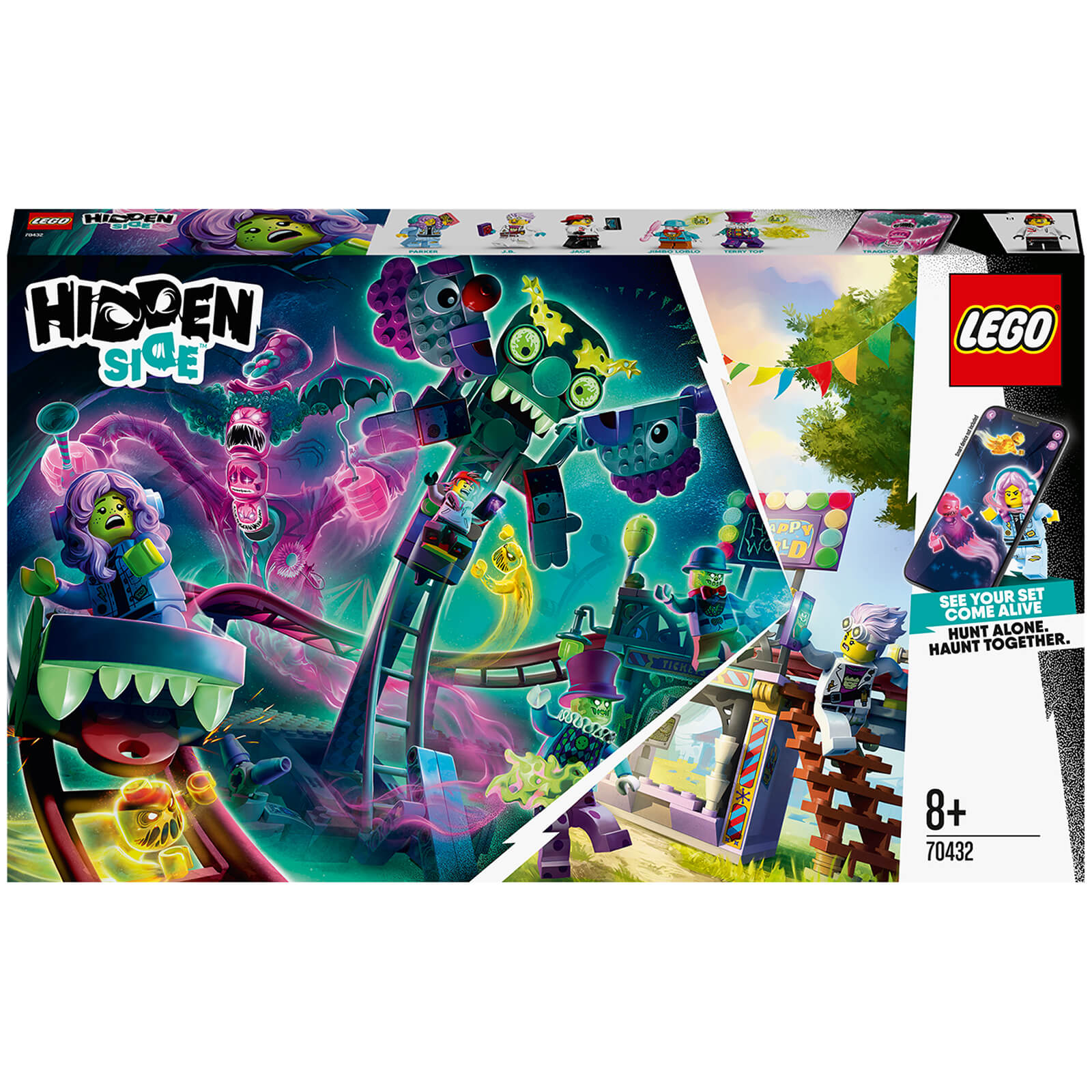 $54.99 at
BUY NOW
$56.49 at
BUY NOW
$49.99 at
BUY NOW 70419 Wrecked Shrimp Boat is part of a brand new theme that blends brick built LEGO Buy at
Buy at
Buy at
Buy at
sets with augmented technology – is this latest innovation just a trick or will fans find it to be a treat?
Price: £24.99 / $29.99 / €29.99 Pieces: 310 Available: Now
In the past, paranormal LEGO sets have always been popular. Both the Monster Fighters and spooktacular Collectible Minifigures Series 14 were well received by fans of all ages. The LEGO Group is hoping its latest theme, Hidden Side – complete with accompanying mobile game that brings the sets to life – will prove to be just another horror themed success story.
The two protagonists, Jake and Parker, are on the hunt for ghouls and ghosts that have seemingly taken over the fictional town of Newbury, including an old shrimping boat wrecked in the nearby swamps.
310 parts are spread across three bags that go together to build the wrecked shrimping boat and a small rocky outcrop (complete with monstrous surprise). The set also contains a yellow canoe, an exclusive tan alligator with frightening red eyes, an adorable ghost dog called Spencer and four minifigures, all exclusive.
This is a set that feels fresh, unique and innovative. There's so many pieces that are new and exclusive, including creepy looking 1×1 and 1×2 teeth and claws and printed eye pieces in yellowish green, 4x6x2/3 wedge in sand green and a 2×2 macaroni in coral. The minifigures are utterly fantastic and some of the best fans will have seen all year. The stickers are printed on a clear decal sheet, so blend seamlessly with the parts they are attached to, and then there's the augmented reality play features that really sets this apart from anything the LEGO Group has ever produced.
The process begins simply enough with the assembly of a small, rocky outcrop. The smaller build in 70419 Wrecked Shrimp Boat is very simple but in keeping with the paranormal theme there is a scary looking monster, featuring the new yellowish green teeth and 1×1 round printed eye parts, hidden within. Connected to the build via a couple of Technic pins, the monster can be hinged up for a spooky reveal.
While the build for the rocky outcrop is over fairly quickly, the Shrimp Boat itself is a much more enjoyable experience. The shaping of the hull is pretty simple, made from a dark blue 10x6x2 cockpit, inverted 6×4 slopes and dark blue 6×8 aircraft fuselage, but when plates are added, it quickly creates an incredibly accurate shape. The colour scheme makes the boat feel old and the pockets of sand green compliment the wooden look really well too.
Best of all, for a model of this size, the boat is beautifully detailed. From the brick built fenders along the sides, to the wonderfully designed cabin complete with antenna, mast, exhaust pipe and lantern. There are even some brick built shrimp included, made from two red 1×1 round open plates with a red tooth. It's an interesting design choice but as a rough approximation of shrimp it kind of works. The included stickers further add fantastic detail to an already great looking model. Once finished it can be used as a complete vessel or pulled apart to be placed on the rocks as a shipwreck.
It's a really enjoyable build but it is not without its flaws. The inverted trans-clear 2×2 dishes are attached underneath the vessel at an early stage, making the whole thing quite unstable. Assembling some of the finer details is made quite fiddly as a result and, dare I say, just a little bit annoying too. It's also a very fragile model with parts dropping off at the slightest touch. That being said, the final design looks amazing and it wouldn't look out of place (in either configuration) sitting next to 21310 Old Fishing Store or other marine City displays.
The four included minifigures are all exclusive to the set and, with the exception of one, are all outstanding. Both Jack and Parker are the epitome of millennial cool. Jack wears a white hoodie and comes with a dual molded hood and cap. Parker has beautifully printed ripped jeans, a coral bum bag (which is apparently back in fashion) and sports pink hair and a tan beanie, another dual molded head piece. They have facial prints on both sides, Jack's terrified expression is a wonderful, as is Parker's stern look. Both carry their ghost-busting mobile phones, two new printed parts.
The boat's crew is made up of Captain Jonas and his son Jonas Jr. Jonas Jr is a little disappointing as there is a discrepancy with the printed colours of his legs and torso but his scared face (exclusive for this set) makes up for it.
Captain Jonas comes with a brand new sou'wester hat piece but it is his 'hidden side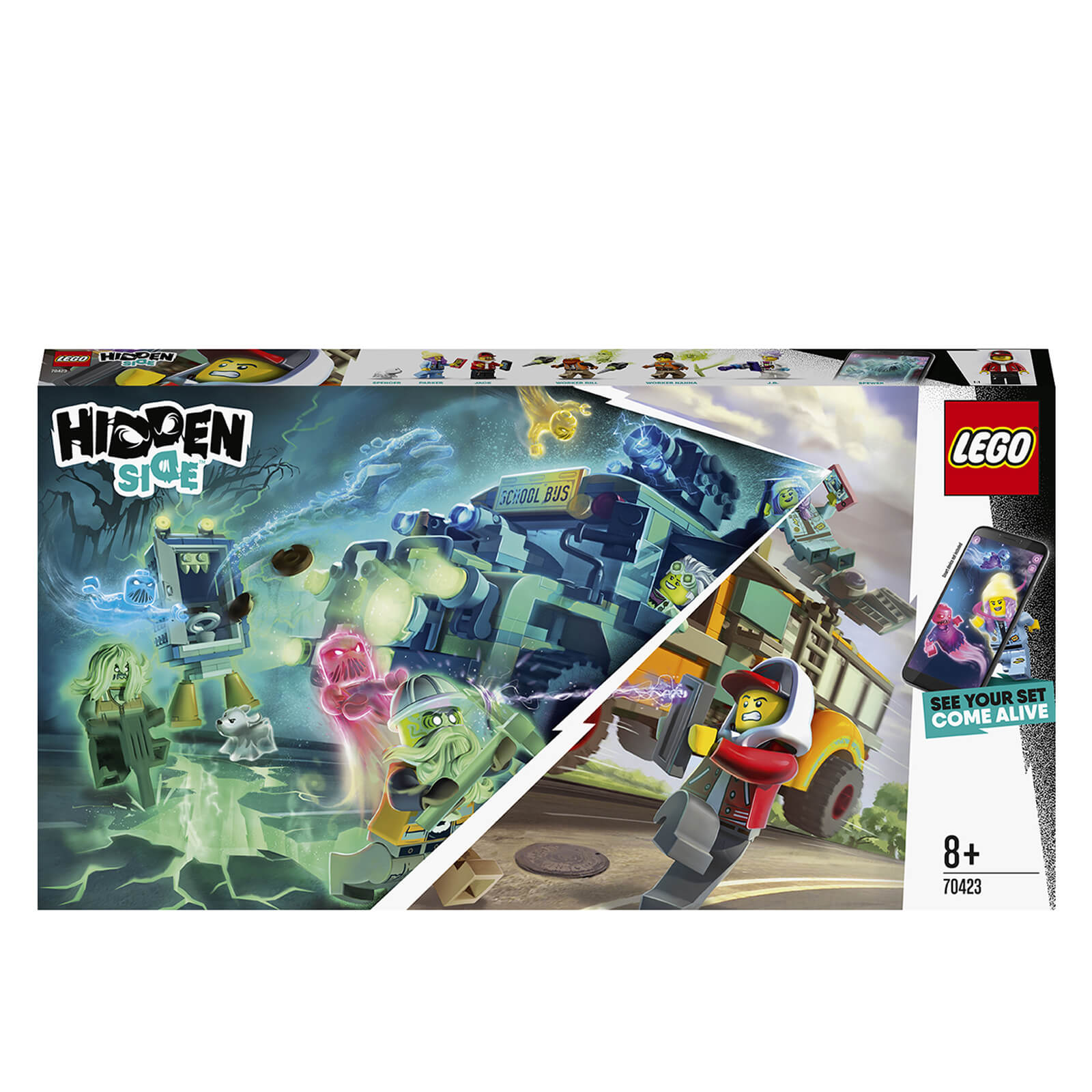 $54.99 at
BUY NOW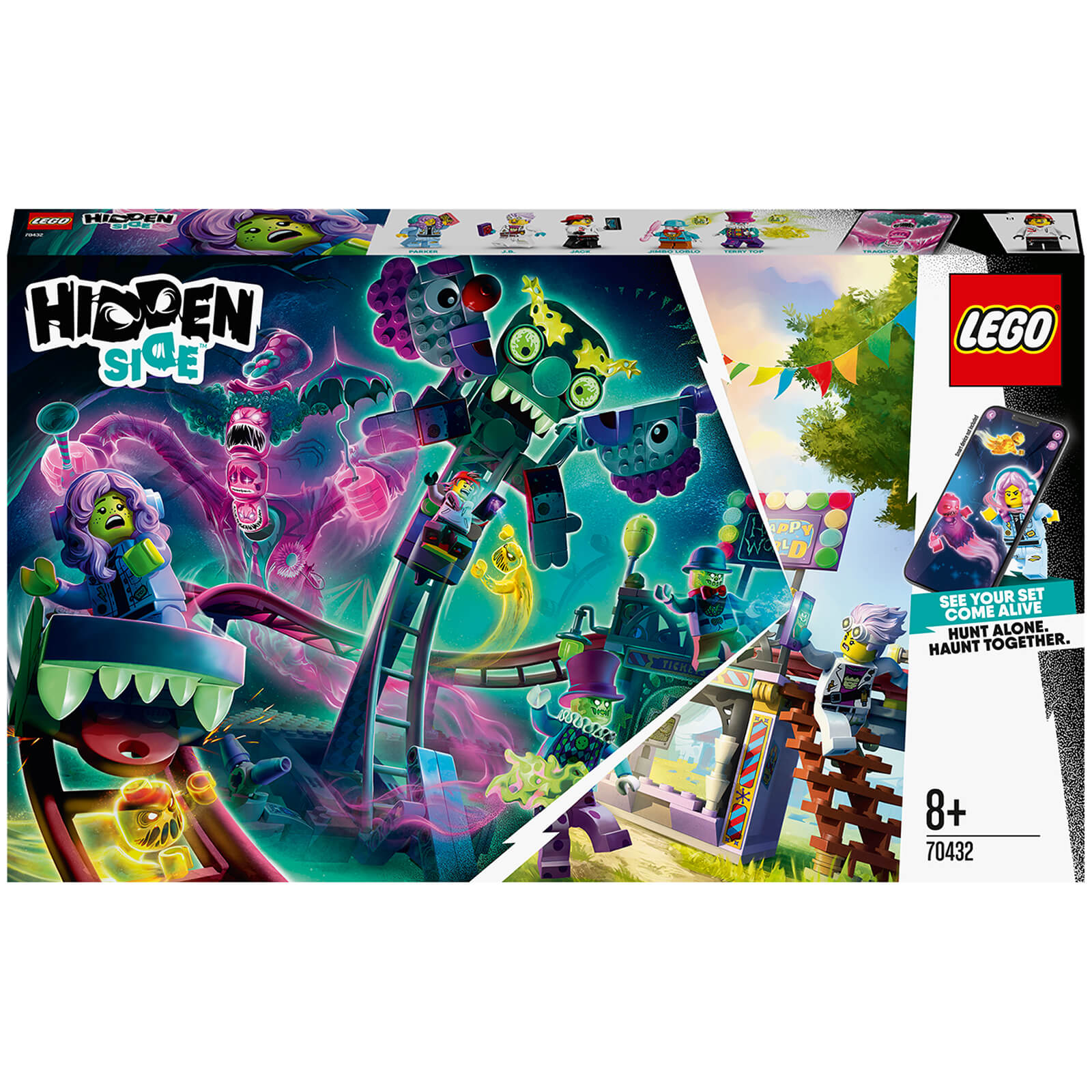 $54.99 at
BUY NOW
$56.49 at
BUY NOW
$49.99 at
BUY NOW' that really shines. It the old Cap'n has been possessed by the ghastly Captain Archibald – a hideous, tentacled amalgamation of a sea captain and sea monster. The tentacles, translucent head piece and yellowish green cutlass are all new to this set. Having the two options really adds a lot to the play value and Captain Archibald in particular is a wonderful addition to any minifigure collection.
70419 Wrecked Shrimp Boat is of course much more than just a regular LEGO set. The entire thing (minifigures included) comes to life when combining it with the Hidden Side's mobile game. Coloured 2×2 macaroni pieces are hidden within the large wheel on the side of the boat and at various points during the game players will be given prompts to match the colours to help Jack and Parker catch as many ghosts as they can. Admittedly it is fun the first time, but older fans may find it soon loses its appeal.
The design team should be commended for the amount of care and attention they have poured into this new theme. Exclusive parts, exclusive animals and exceptional minifigures are a real highlight. The paranormal concept feels incredibly cohesive and is evident throughout the entire set. The Hidden Side mobile game might not offer much in terms of longevity but as an introduction to the theme, and as a LEGO set in it's own right, 70419 Wrecked Shrimp Boat is not only well worth adding to the collection but is phenomenally good value for money too.
70419 Wrecked Shrimp Boat is available now at LEGO.com. You can help support Brick Fanatics' work by using our affiliate links.