The strange bikes from LEGO City Stuntz have a new addition
The newest LEGO Buy at
Buy at
Buy at
Buy at
City Stuntz sets include another addition to one of the range's most interesting features – manic motorbikes.
LEGO Buy at
Buy at
Buy at
Buy at
City Stuntz is one of the newest subthemes in the long-running product line. As well as reintroducing a familiar face or two, it's also home to some of the most unique LEGO motorcycle elements. 
In previous sets, a bath and plane-inspired bike have joined the daring range of specialised LEGO bricks. These can be found in 60333 Bathtub Stunt Bike and 60342 The Shark Attack Stunt Challenge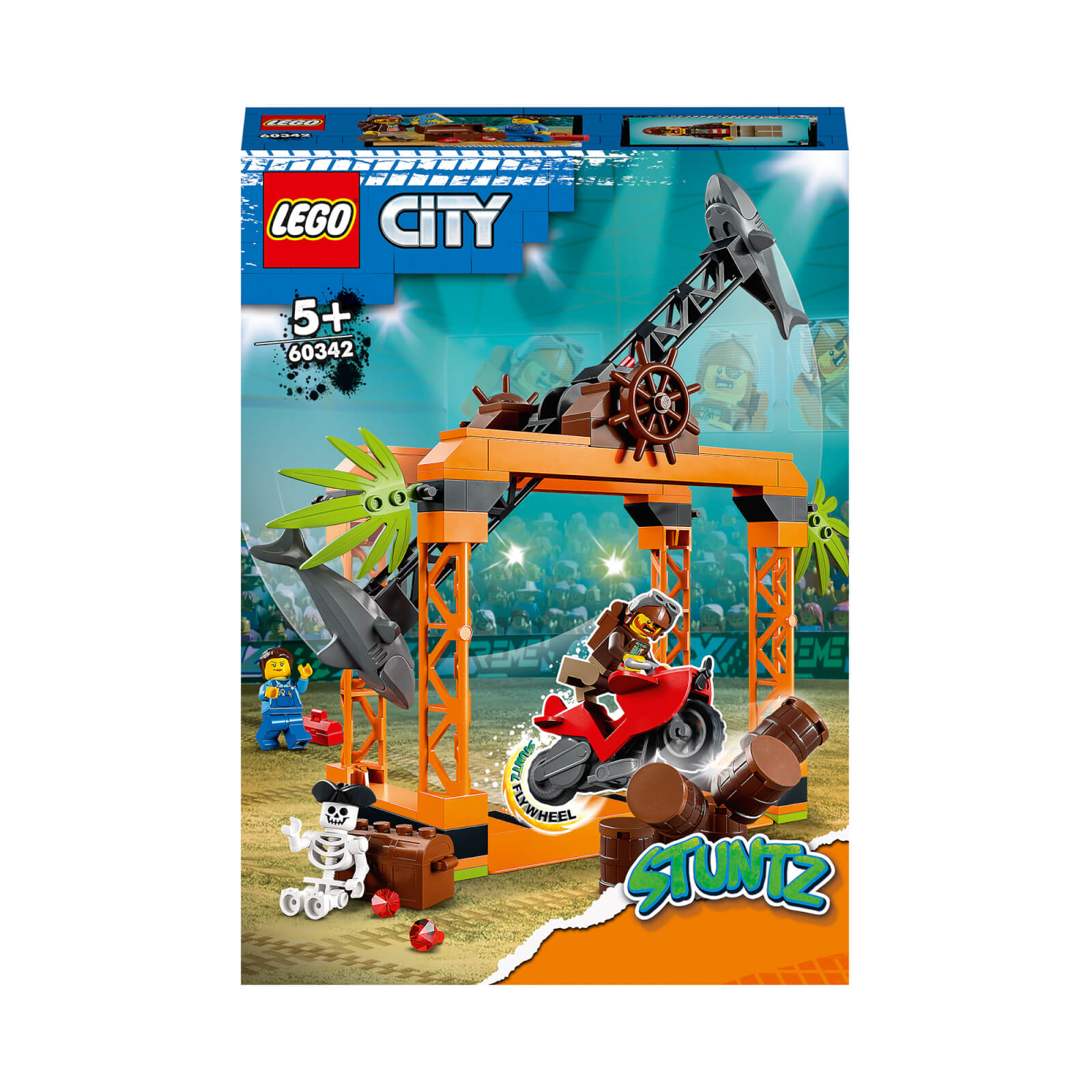 $24.99 at
BUY NOW
$34.99 at BUY NOW, both from 2022. 
Before these, the Stuntz motorbikes included traditional designs and while these continue to feature in 2023, one of the most recent vehicles stands out. Joining the plane and bathtub motorbikes on March 1, 2023, is a dinosaur stunt bike in 60359 Dunk Stunt Ramp Challenge
$22.49 at
BUY NOW. 
While LEGO City Stuntz is where the piece is debuting, the bike could be a fun alternative for Owen Grady in Jurassic World too. Either way, it's interesting to see Stuntz debut another specific motorcycle element, as well as have it available in a relatively-affordable set straight away.
60359 Dunk Stunt Ramp Challenge
$22.49 at
BUY NOW is one of four upcoming LEGO City Stuntz and is launching on March 1, 2023, for £17.99 / €19.99. Its price in the US has yet to be confirmed. 
Support the work that Brick Fanatics does by purchasing your LEGO through one of our affiliate links.