LEGO Marvel Avengers: Endgame full wave of sets revealed
The rest of the LEGO Buy at
Buy at
Buy at
Buy at
sets that will be released to tie in with Marvel Avengers: Endgame have been revealed.
With the Marvel Cinematic Universe about to get a shake up, as the remaining Avengers have to deal with Thanos following the click, the LEGO sets based on Avengers: Endgame have been revealed. Amazon has published images of the five sets, both built and boxed, which PromoBricks has reported. As is typical, sets will be available at a variety of price points and the many characters are scattered throughout the range.
Here are the set images along with price points and relevant minifigure names:
76123 Captain America: Outriders Attack
€24.99, 167 pieces
Minifigures: Captain America, Three Outriders
76124 War Machine Buster
€34.99, 362 pieces
War Machine, Ant-Man, Two Outriders
76125 Iron Man Hall of Armour
€59.99, 524 pieces
Iron Man MK 1, Iron Man MK 5, Iron Man MK 38, Iron Man MK 41, Iron Man MK 50, Two Outriders
76126 Avengers Ultimate Quinjet
$74.99 at
BUY NOW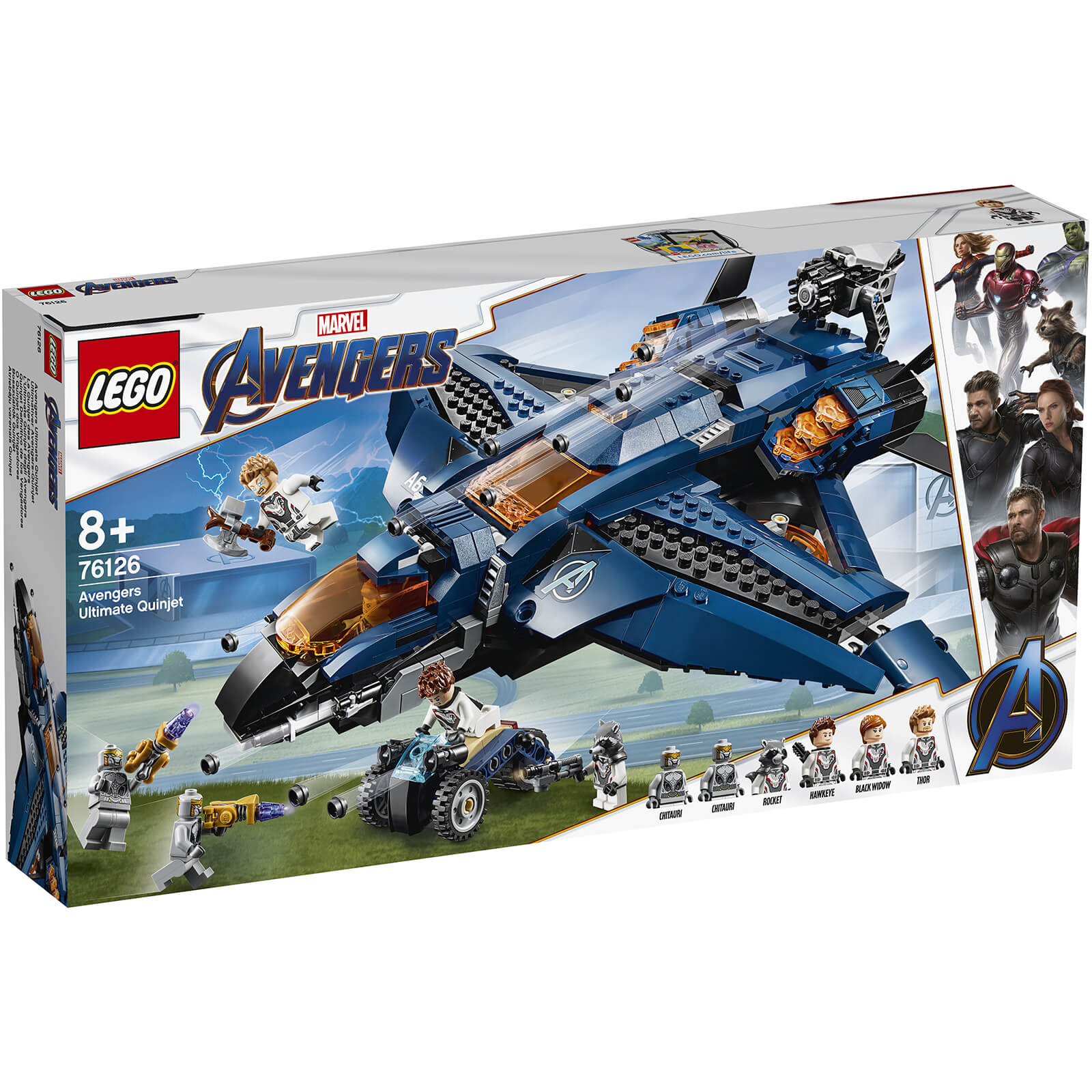 $74.99 at
BUY NOW
€79.99, 832 pieces
Thor, Hawkeye, Black Widow, Rocket Raccoon, Two Chitauri
76131 Avengers Compound Battle
$89.99 at
BUY NOW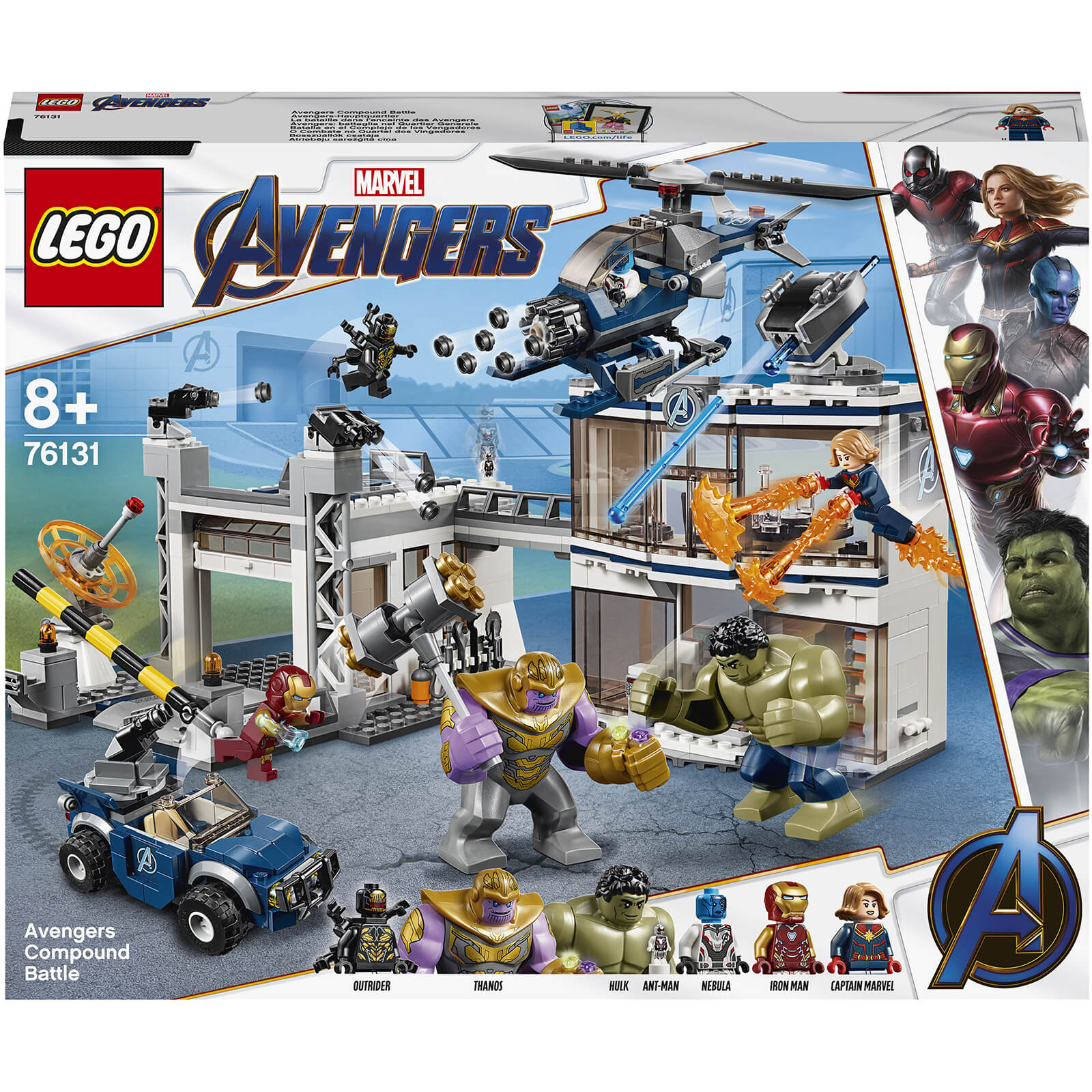 $99.99 at
BUY NOW
€99.99, 699 pieces
Thanos, Iron Man, Hulk, Captain Marvel, Ant-Man, Nebula, Outrider
Avengers: Endgame will be released on April 26, 2019.
To continue to support the work of Brick Fanatics, please buy your LEGO Buy at
Buy at
Buy at
Buy at
sets from shop.LEGO.com and Amazon using our affiliate links.
Author Profile
Graham was the BrickFanatics.com Editor up until November 2020. He has plenty of experience working on LEGO related projects. He has contributed to various websites and publications on topics including niche hobbies, the toy industry and education.

Follw Graham on Twitter @grahamh100.