Four potential The Batman plot points found in the new LEGO sets
Ahead of another trailer at DC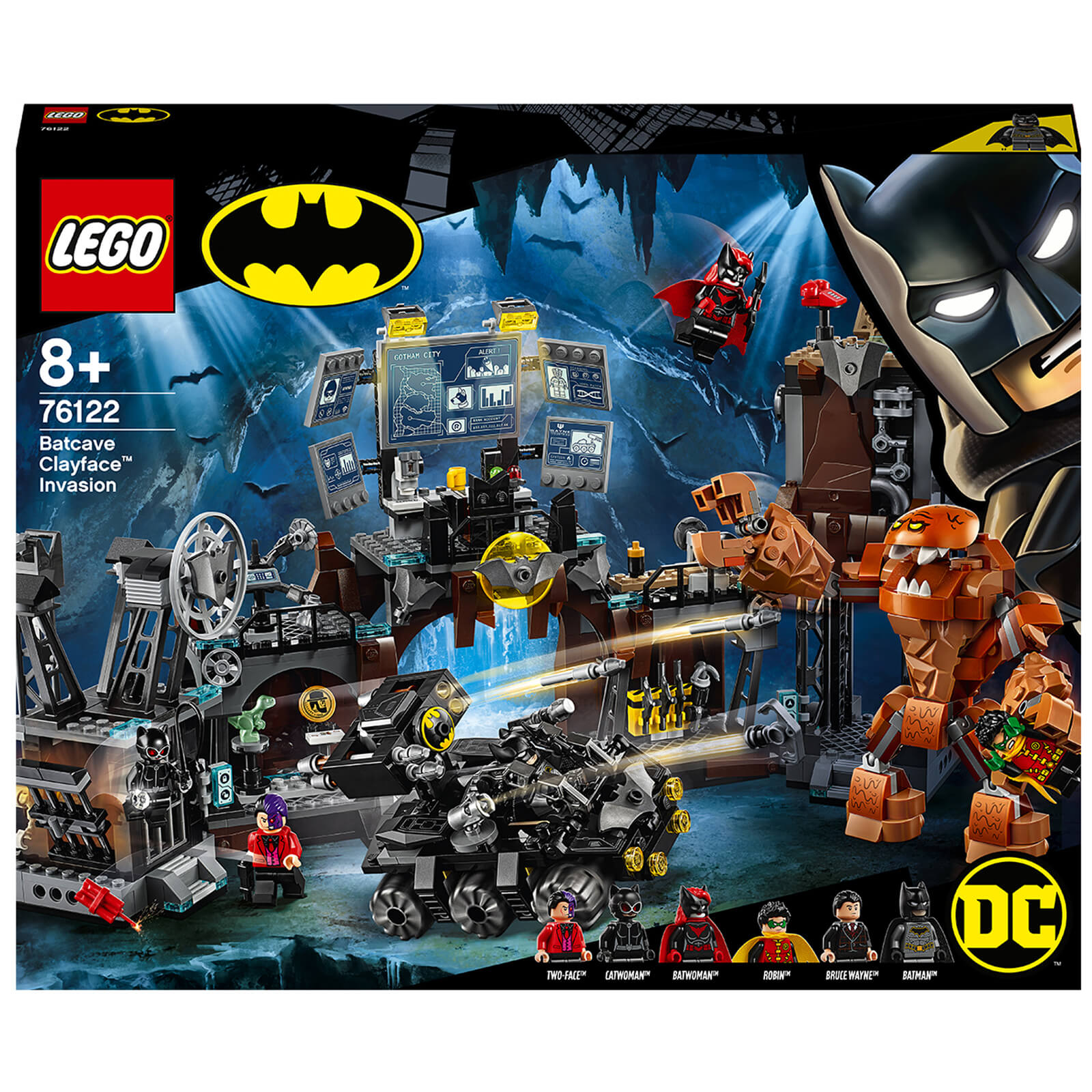 $84.99 at
BUY NOW
$24.99 at BUY NOW
$56.49 at
BUY NOW
$99.99 at
BUY NOW FanDome 2021, the new LEGO Buy at
Buy at
Buy at
Buy at
The Batman sets may have revealed four plot points in the film.
The LEGO Buy at
Buy at
Buy at
Buy at
Group's range of accompanying models for The Batman has been revealed, detailing the characters that will star in the feature as well as a few possible elements of the story that may have been spotted.
Considering that The Batman will be featured at the upcoming DC FanDome event and that the movie will release early in 2022, none of the information below has been confirmed to be included or explored in the film, and it may that some liberties are being taken by the LEGO Group. Either way, take this as a spoiler warning just in case.
Selina Kyle, but not as Catwoman?
Selina Kyle appears in two The Batman builds, but not in her feline villain identity – Catwoman – as she has in multiple models before.
Whilst the character hasn't been explicitly confirmed to not feature in the movie, it seems strange for the LEGO Group to use her real name for marketing purposes, potentially meaning that the movie might act as an origin story for the character before she became Catwoman.
The Drifter
You don't need a second spoiler warning to know that Bruce Wayne is Batman. The billionaire uses his vast wealth to keep track of and fight crime, helping him fund his many vehicles and gadgets.
However, the description for 76183 Batcave: The Riddler Face-off from LEGO.com specifically names Batman's alter-ego as The Drifter. This might mean that Bruce Wayne has a second secret identity in the film, one that he adopts before, or maybe even after Batman.
First look at the Riddler
It appears that the central antagonist for The Batman will be the Riddler, one of the Caped Crusader's most iconic and tricky foes. The character has undergone a redesign for the new film and only appears in the largest set of the wave, lending more evidence towards the idea that he is the main villain for the movie.
Debuting in 76183 Batcave: The Riddler Face-off, the new minfigure of the Riddler can be seen with a green mask and jacket, with a new logo showing a question mark in crosshairs.
Commissioner Gordon knows about the Batcave
The Batcave may not be as secretive as it has been in most other Batman source material, as it seems that even Commissioner Gordon knows the whereabouts of the superhero HQ, and possibly the identity of Batman.
Appearing in 76183 Batcave: The Riddler Face-off, a popular set for possible plot points, Commissioner Gordon's latest minifigure can be seen attempting to apprehend the Riddler. The exclusive appearance of Commissioner Gordon in the larger model could mean that he becomes familiar with Andy Serkis' Alfred as well as Zoë Kravitz' Selina Kyle, as well as Bruce Wayne.
Support the work that Brick Fanatics does by purchasing your LEGO through our affiliate links.