Which other Marvel props could become LEGO sets?
With the collection of large official LEGO Buy at
Buy at
Buy at
Buy at
Marvel props continuing to grow, it's worth taking a look at which sets could be next.
The reveal of 76262 Captain America's Shield raised the count of nearly life-sized Marvel LEGO Buy at
Buy at
Buy at
Buy at
sets up to four, carrying on the precedent set by 76209 Thor's Hammer, 76191 Infinity Gauntlet
$82.99 at BUY NOW
$79.99 at BUY NOW, and 76223 Nano Gauntlet
$69.99 at BUY NOW. We're not counting the Marvel helmet sets here, since those have proven to be their own line.
Last time we took a look at possible prop sets, only two had been released (and we guessed one right), so it's time to take another crack at it, now that we're armed with new knowledge.
It's important to note that so far, every LEGO Marvel prop has been based on its appearance in the MCU. It's most likely that any future sets will follow this trend, but it's not a guarantee. That said, let's jump into the list.
The Eye of Agamotto
Doctor Strange's mystical amulet known as the Eye of Agamotto has been a staple of his character for decades. It's the sort of thing that could be removed from his costume and you might not notice at first, but there would definitely be a feeling of something missing. It ties his whole look together – and that's just the aesthetic properties. This thing is also mighty important to Doctor Strange's stories, too.
In the movies, Strange's Eye contains the time stone, one of the six infinity stones. This already makes it worthy of a display piece, and it's the perfect opportunity for a LEGO set to have a hidden compartment with an interesting opening function. The Eye is a lot smaller than Cap's shield or Thor's hammer, too, which would make it an affordable addition to the lineup.
The Cosmic Cube (AKA Tesseract)
The cosmic cube is one of Marvel's most iconic all-powerful MacGuffins, wielded by many would-be super-conquerors. Most often, though, it falls into the hands of the Red Skull, which is the case in the MCU – though it also famously passes hands to Loki.
The cube isn't the most visually exciting thing in the world – it is just a cube, after all. But a small LEGO set using mostly trans-clear and trans-blue pieces placed on a fancy black stand would make a perfect Marvel-related gift with purchase.
Stormbreaker
You might be thinking, 'hey, we already have a Thor's hammer LEGO set.' And that would be true. But we also already had an Infinity Gauntlet set and the LEGO Group went ahead and made another one of those, didn't they? Stormbreaker, Thor's new hammer made with a Groot-wood handle, is definitely a different-enough look from Mjolnir to justify a new set.
Alternate Shield Designs
In a similar vein to another Thor hammer, we could see another Cap's shield. If the shield set sells well, there are a number of other shield-wielding characters in the MCU that could warrant a re-colour.
We'll have to wait to get a hands-on impression of 76262 Captain America's Shield before it's clear how easily you could swap colours to create new designs. But if it's possible, characters like Captain Carter, Taskmaster, or Red Guardian could get shield sets of their own.
An "Icons" collection of smaller props
In a similar manner to 76391 Hogwarts Icons – Collector's Edition or 43227 Villain Icons
$129.99 at BUY NOW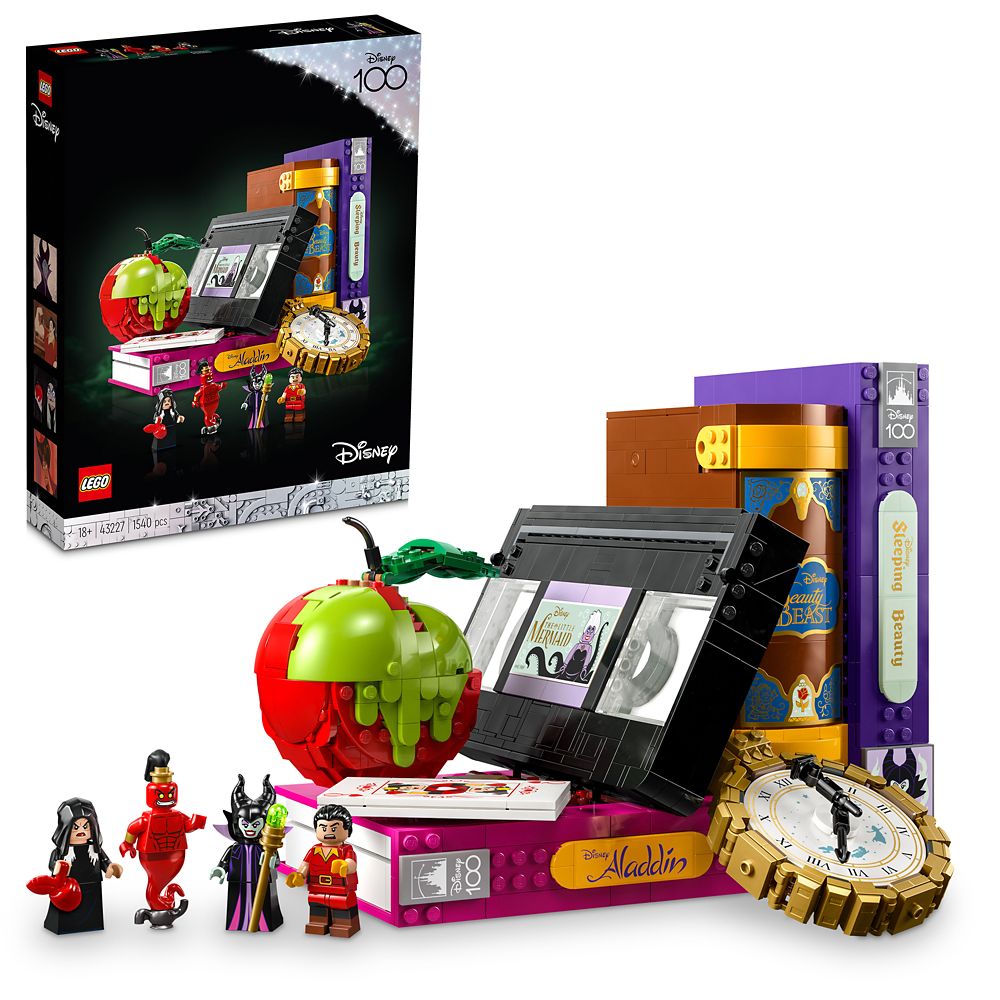 $129.99 at
BUY NOW, Marvel could do a 'pile of stuff' set that includes a collection of smaller props. Things like one of Star-Lord's guns, Black Widow's stun-batons, the Captain Marvel pager, an arc reactor, Pym Particles, Spider-Man's web-shooters, and more could all be included. Even the Eye of Agamotto or the Tesseract from earlier on this list would be fitting inclusions.
What item from the Marvel movies would you most like to own in LEGO form?
Support the work that Brick Fanatics does by purchasing your LEGO using our affiliate links.